General information wind farm Borssele 1&2:


Owner: Ørsted
Total capacity: 752 MW
Wind turbines: 8 MW (Siemens Gamesa)
Number of turbines: 94
Foundation: Monopiles
Offshore transformation platform: TSO TenneT
Operational: 2020 (with 1 year flexibility)
Water depth: 14 – 36 m
Distance to coast: 23 km from Westkapelle
Operation and maintenance base: planned in Vlissingen
Yearly electricity production: approximately 1 million households per year
Claus Bøjle Møller is the Programme Director for the Borssele 1&2 wind farm. He is an experienced director who has worked for Ørsted since 2006.


We spoke with the man responsible for the new wind farm near the coast of Zeeland.


So Claus, where are you from and what is your background?

I'm 42 years old. I'm Danish and I live in Copenhagen. I studied energy engineering. I was already very interested in technology as a kid. It is also very important to me to contribute to society. In working on offshore wind energy I found this combination. I've been a bit of a wind nerd since I started working for the Danish Wind Energy Association. Later I worked as an engineering consultant.

How did you start at Ørsted?

I started at Ørsted Wind Power in 2006, working in project development. We worked on the construction of various wind farms. Borssele 1&2 is my fourth wind farm. I started working on an onshore wind farm in Sweden. Then came offshore wind farms Anholt in Denmark and Burbo Bank Extension -my latest project- in the UK, near the coast of Liverpool.

In previous projects I moved from EPC (Engineering Procurement Construction) director to Programme Director, for the first time at Burbo. The role of Programme Director focusses more on high level risks and drivers of Ørsted's business case. It is an interesting challenge. My job still has many technical elements, but there is also a strong focus on the project's stakeholders. I'm proud that we delivered the Burbo Bank Extension project as planned: in time and within budget even with a lot of innovative elements.

What drives you to work in the offshore wind energy sector?

I really like working on a project. It is team driven and it's great to do that in offshore wind with a lot of technology, an interesting supply chain and many innovations. Everything improves all the time. I am also really a water person: I like water sports. I play water polo and I used to wind surf.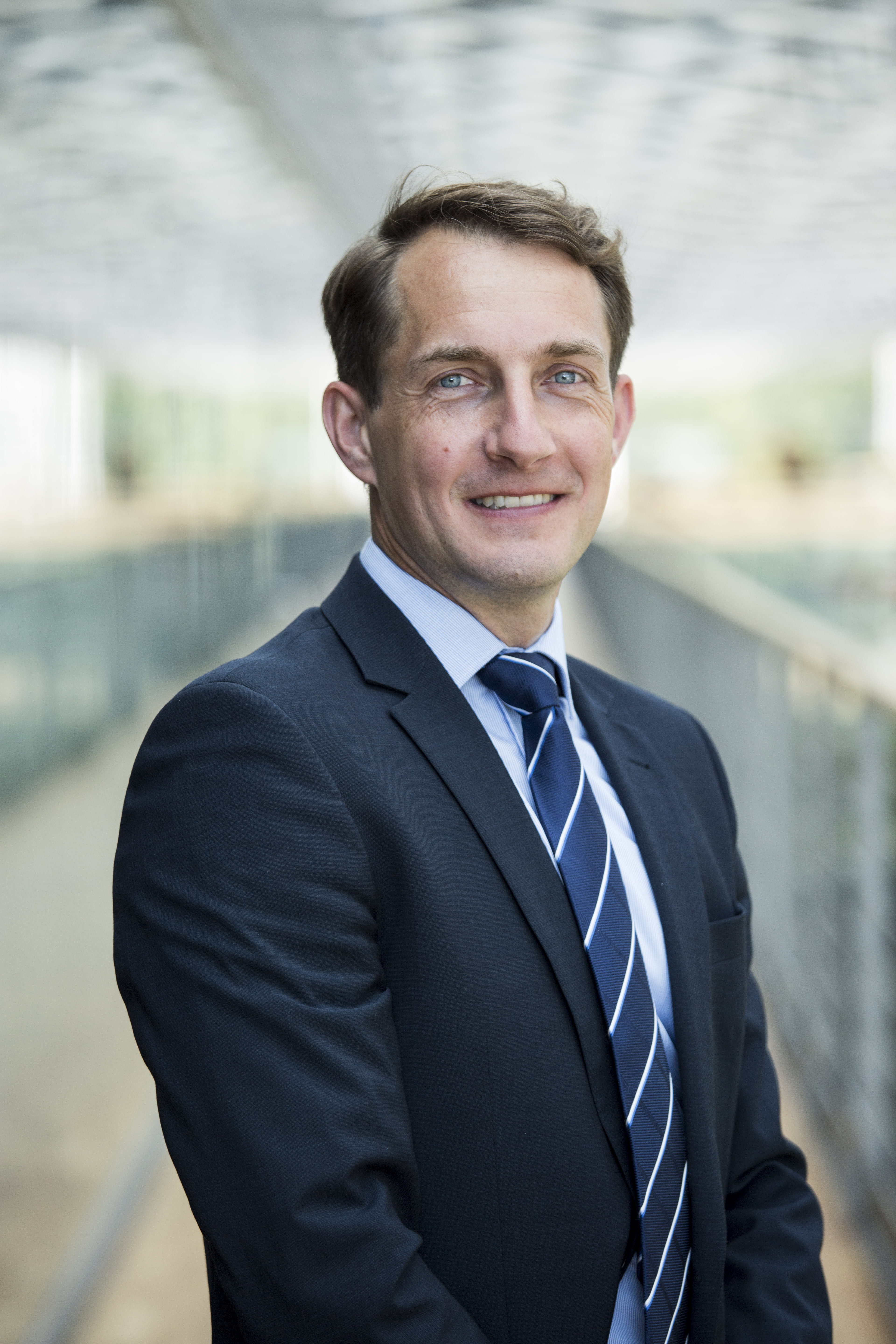 You've been Programme Director for Borssele for half a year. In what way is this project different from Burbo Bank Extension?

The Netherlands is an emerging market with large potential. That is interesting. It is also a relatively new market for Ørsted and Borssele is our first Dutch project. I have been positively surprised by the good setup. The offshore wind market in the Netherlands is not the most mature market when you look at offshore wind capacity, but the authorities, infrastructure and supply chain are very professional.

As for the Borssele project I'm looking forward to working together with the Dutch stakeholders. For Ørsted it is very important to be a competent partner at both the national and local level. We are here for the long term. It is important to build good and strong relationships. I experienced that in Sweden, Denmark and the UK. Each project is different. You can never foresee all issues. That makes it extra important to build good relations, for example with the local community – our neighbors. We settled our O&M [Operation and Maintenance] base for Burbo Bank Extension in Liverpool and created a good relationship with the local community. We want to do exactly the same in Vlissingen, where we will create our O&M base for the Borssele wind farm.

What are your first impressions of Zeeland?

The infrastructure in the region is well suited for the type of project we are doing. The logistics are already there. The regional government welcomed us with open arms. That was a pleasant experience. During my first visit to Zeeland I received a photo book of pictures from above. It is amazing to see all the water and see all the structure. Everything is well thought out. We have the same challenges building a wind farm with all the water.

What are the biggest challenges for you with this Borssele wind farm project?

Our goal is to make a very professional entrance in the Dutch market and prove our reputation as a market leader. It is extremely important to build a team that works proactively and recognizes potential issues in time. The sector is mature and so are we. But of course we have to deal with new elements, like new permit requirements and new technology. We need to drive the project train smoothly and ensure everything is delivered on time.

When will the project team in Zeeland start its work?

That comes in two waves. First, there will be a team to build up the O&M facility. That is planned for the second quarter of 2018. Towards the end of 2019 we will start to build the actual wind farm, which is when the offshore team will be present in Zeeland.